PETITE MAMAN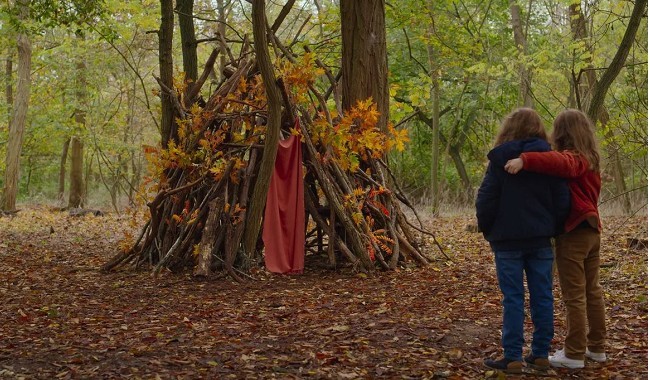 Book Tickets
Click a time to book tickets
Info

72 minutes
Director: Céline Sciamma
Cast: Nina Meurisse, Joséphine Sanz, Gabrielle Sanz, Margot Abascal, Stéphane Varupenne
France (2021)

Synopsis

Writer-Director Céline Sciamma follows up her wonderful PORTRAIT OF A LADY ON FIRE with another portrait, but this time it is a gentle, richly emotional tale of childhood, friendship, family and bonding.

Nelly, an eight year old girl has joined her mother at her grandmother's house, which is being cleared out after the latter's passing. Wandering into the nearby woods in search of the treehouse her mother has talked of building as a child, Nelly encounters another little girl, Marion, who looks eerily similar to herself…

The subtle performances from the two young stars and the exquisite craft and acute insights of Céline Sciamma make this jewel of a magical realist fairytale a constant delight.