Parasite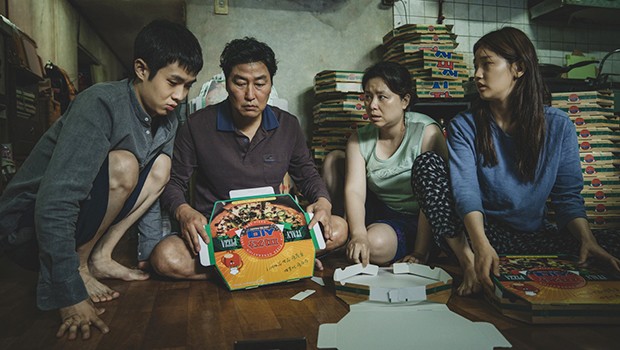 Book Tickets
Click a time to book tickets
Info

132 minutes
Director: Bong Joon-ho
Cast: Song Kang-ho, Lee Sun-kyun, Cho Yeo-jeong, Choi Woo-shik, Park So-dam
South Korea (2019)
This film is subtitled

Synopsis

Winner of the Palme d'Or at this year's Cannes Film Festival, this brilliant black comedy from Bong Joon-ho (Okja, Snowpiercer) follows the Kim family as they struggle to survive on the breadline. When a friend offers Ki-Woo the chance of a tutoring job at the lavish home of the Park family the Kims' luck starts to change, and soon his sister, mother and father are also ingratiating themselves into the lives of their affluent employers. Both a piercing commentary on inequality and a twisty narrative rollercoaster ride, you'll be gripped throughout this compelling and expertly-crafted gem.