UK Jewish Film Preview: The Painted Bird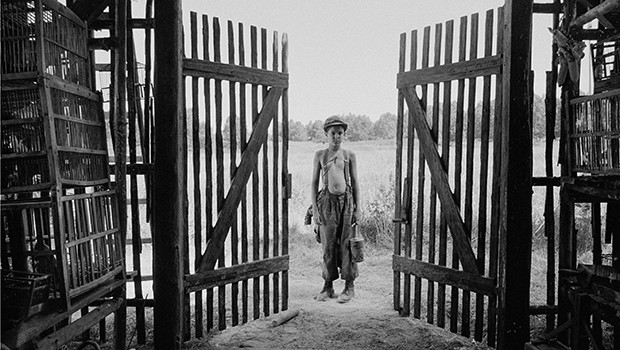 Book Tickets
Click a time to book tickets
19:30

This film will be with English subtitles

Share This Page

Info

Please be aware that there are no trailers before the performance.

170 minutes
Director: Václav Marhoul
Cast: Stellan Skarsgård, Harvey Keitel, Barry Pepper, Julian Sands, Udo Kier, Aleksey Kravchenko
Czech Republic (2019)
This film is subtitled

Synopsis

Separated from his parents, a Jewish nameless boy wanders through war-ravaged Eastern Europe, unfalteringly looking for a glimmer of hope in a world of extreme brutality. Based on the 1965 novel by Jerzy Kosiński, The Painted bird, which premiered at the 2019 Venice Film Festival, is a nightmarish experience, but, shot in 35mm monochrome, also ravishingly beautiful. It is a film about humanity at its most savage state, and its near miraculous ability to reform itself. A challenging yet unmissable masterpiece. 

 

Warning: Film contains scenes of extreme violence and sexual nature, and nudity.