Haunted Honeymoon 35mm - We Love Gilda!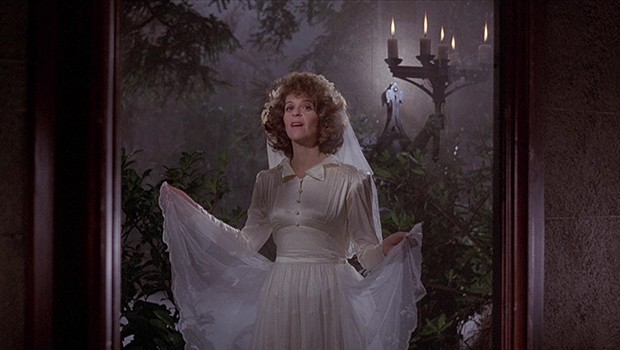 Book Tickets
Click a time to book tickets
Info

Please be aware that there are no trailers before the performance.

100 minutes
Director: Gene Wilder
Cast: Gene Wilder, Gilda Radner. Dom DeLuise
USA (1986)

Synopsis

Haunted Honeymoon will be introduced by season curator Rebecca Nicole Williams, aka The Celluloid Sorceress.




Radio personality Larry (Gene Wilder) proposes to his "Manhattan Mystery Theatre" co-star Vickie (Gilda Radner) and develops a curious speech impediment and has on-air panic attacks that threaten to get them both fired. Looking for a cure Larry takes Vickie home to his family mansion to get married.




Larry's doctor uncle decides to treat him with a form of shock therapy to scare him out of his condition. Unfortunately, something more sinister lurks at the Abbot mansion and the wedding party becomes a real-life version of Larry and Vickie's radio murder mysteries, werewolves and all.

Gilda's last film was a surprising flop but has gathered a large cult following among fans of the stars, spooky comedies and Wilder's other horror themed favourite Young Frankenstein. We end our season We Love Gilda! with a rare 35mm revival of a forgotten family favourite.