Hanky Panky 35mm - We Love Gilda!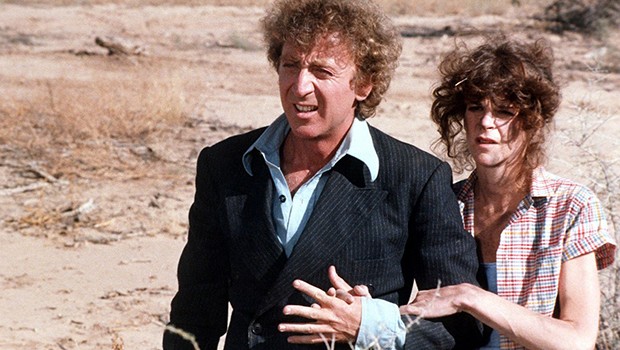 Book Tickets
Click a time to book tickets
Info

Please be aware that there are no trailers before the performance.

120 minutes
Director: Sidney Poitier
Cast: Gene Wilder, Gilda Radner, Kathleen Quinlan
USA (1982)

Synopsis

Hanky Panky will be introduced by season curator Rebecca Nicole Williams, aka The Celluloid Sorceress.




Innocent architect Michael (Gene Wilder) is drawn into a web of government secrets when Sara (Kathleen Quinlan), a woman with a mysterious package, gets into a New York cab with him. When Sara is murdered Michael becomes a suspect, pursued by the cops and government man Ransom (Richard Widmark).

On the run, he meets Kate (Gilda Radner), who believes her brother's death was somehow connected to the package. Kate helps Michael evade the cops, but Ransom is harder to shake, taking them across the country for the exciting showdown.




Gilda shines in her first major film and against her future husband Gene Wilder. The couple fell in love on the set of this hilarious Hitchcockian spoof and went on to make two more films together. In Hanky Panky Wilder is reunited with Sidney Poitier, director of the smash hit Stir Crazy, for another comedy classic.