Gilda Live - We Love Gilda!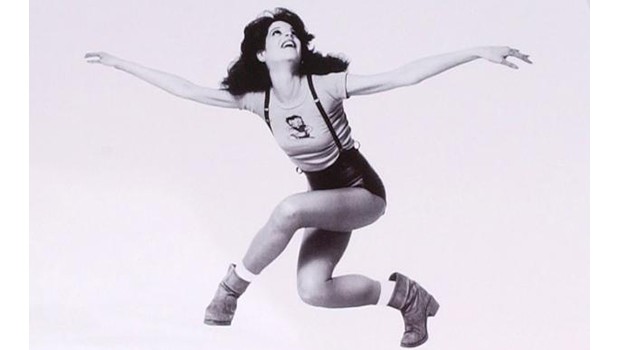 Book Tickets
Click a time to book tickets
Info

Please be aware that there are no trailers before the performance.

105 minutes
Director: Mike Nichols
Cast: Gilda Radner, Don Novello, Paul Shaffer
USA (1980)

Synopsis

Gilda Live will be introduced by season curator Rebecca Nicole Williams, aka The Celluloid Sorceress.




In 1979 legendary director Mike Nichols (The Graduate, Working Girl) captured this permanent record of Gilda Radner's sold-out show at Broadway's Winter Garden Theatre: Gilda Radner Live from New York.




A perfect portrait of Gilda at the peak of her superstardom, Gilda Live features many of her best loved characters from Saturday Night Live, including Lisa Loopner, Emily Litella, Judy Miller and Roseanne Roseannadanna.




SNL bandleader Paul Shaffer brings musical numbers including "Let's Talk Dirty to The Animals", "I Love to Be Unhappy" and "Touch Me with My Clothes On". Gilda also showcases her classic roles Candy Slice (a satire on Patti Smith) and Vegas lounge act Rhonda Weiss and the Rhondettes.




With the added grace of Don Novello as Father Guido Sarducci, rock critic and gossip columnist for The Vatican Enquirer, Gilda Live was never released theatrically in the UK and is a must see in this rare big screen presentation!