The Producers: 50th Anniversary Restoration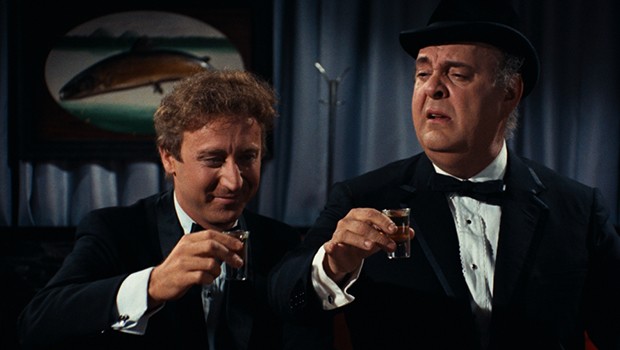 Book Tickets
Click a time to book tickets
Info

Please be aware that there are no trailers before the performance.

105 minutes
Director: Mel Brooks
Cast: Zero Mostel, Gene Wilder

Synopsis

Mel Brooks' uproarious Oscar-winning comedy The Producers returns to cinemas in a stunning 50th anniversary 4K restoration only on August 5th.




The Producers holds a special place as one of the greatest satirical comedies of all-times, preserved in the American Film Registry for its standing in Film History. Renowned as one of Mel Brook's masterpieces, in 1968, it won the Academy Award for Best Original Screenplay and the late great Gene Wilder received a nomination for Best Supporting Actor before the film was adapted into a Broadway play that won 12 Tony awards and ahead of it being remade for the screen in 2005.




The story follows Max Bialystock (Zero Mostel) as a washed up Broadway producer forced to romance old ladies to finance his plays. When timid accountant Leo Bloom (Gene Wilder) is brought in to do his books, he inadvertently reveals to Bialystock that under the right circumstances, a producer could make more money with a flop than a hit. Bialystock cajoles Bloom into helping him achieve this end and together they come up with what they consider to be a sure-fire disaster waiting to happen – a musical version of Adolf and Eva's love story entitled 'Springtime For Hitler'.