Glyndebourne: Madama Butterfly - Live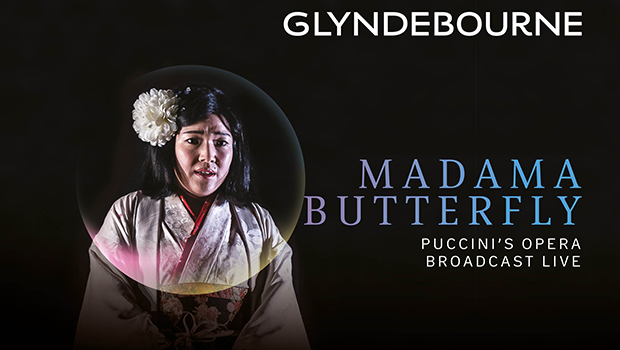 Book Tickets
Click a time to book tickets
18:30

This film will be with English subtitles

Share This Page

Info

Please be aware that there are no trailers before the performance.

210 minutes
Director: Annilese Miskimmon
Cast: Olga Busuioc, Elizabeth DeShong, Joshua Guerrero
(2018)
Audio description headphones are supported for use during performances of this film

Synopsis

Madama Butterfly​ is a classic love story that never fails to move, a tragic romance that sweeps you along in the intensity of its action.




When an innocent young Geisha meets an American naval officer she falls instantly and deeply in love. Giving up her family and her faith, she risks all in marriage to the dashing Lieutenant Pinkerton. But her fragile happiness cannot last. Soon love turns to abandonment and betrayal, and Butterfly is forced to make one final, agonising sacrifice.




Bursting with exotic colour and memorable melodies, Puccini's seductive score conceals a dramatic blade that cuts to the heart. Blending authentic Japanese music with luscious European harmonies and orchestration, the opera is an irresistible fusion of East and West.




'The emotional impact of the piece is devastating.' - Stage




Sung in Italian with English subtitles. Broadcast live from Glyndebourne.