Downsizing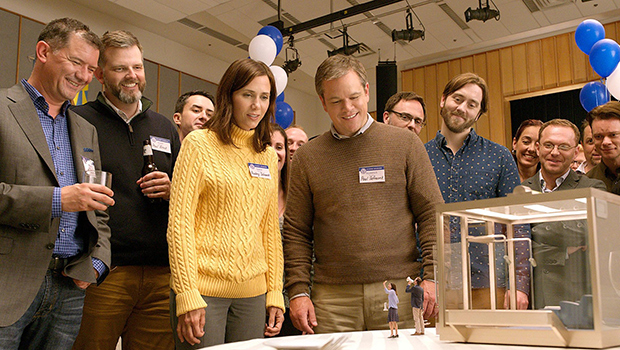 Opens Sun Jan 01 2017
Coming Soon
Share This Page
Info
135 minutes
Director: Alexander Payne
Cast: Matt Damon, Christoph Waltz, Hong Chau
USA (2017)
Synopsis
When scientists discover how to shrink humans to five inches tall as a solution to over-population, Paul (
Matt Damon
) and his wife Audrey (
Kristen Wiig
) decide to abandon their stressed lives in order to get small and move to a new downsized community.
This Oscar-tipped sci-fi comedy drama comes from director
Alexander Payne
(
Sideways, About Schmidt, Nebraska
), and features an all-star cast including
Christoph Waltz
,
Alec Baldwin
,
Neil Patrick Harris
,
Laura Dern
, and
Bruce Willis
.
"Winningly inventive...a miniature masterpiece."
- Xan Brooks, The Guardian