Film Shoots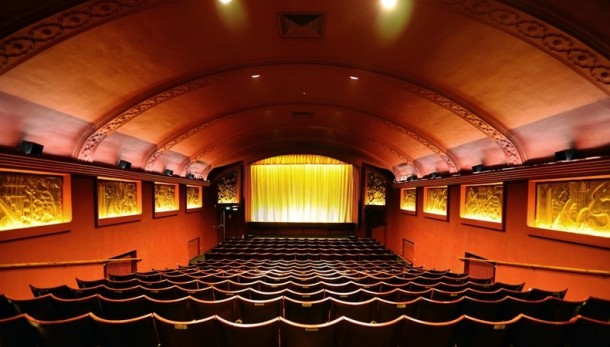 With its unique historic atmosphere, the Phoenix is a popular choice for filming hires and photo shoots.
Our auditorium, built in 1910 and remodelled in 1938, can pass for a number of periods and has appeared on television and in music videos, corporate videos and feature films.
You can also shoot in other locations around the building including our projection room, which houses our 35mm projector; our foyer, complete with popcorn warmer and period signage; and outside our Grade II-listed building. We can alter our traditional film times board and our large readograph sign outside the building to a message of your choice.
Mondays and Fridays are our most flexible days but we can accommodate other days, particularly in the school holidays. We are happy to accommodate your shooting schedules whenever possible.
Rates start at £200/hr+VAT and include a projectionist if needed.
To contact us, please click here to complete the hire contact form.