HOUSE OF GUCCI (15)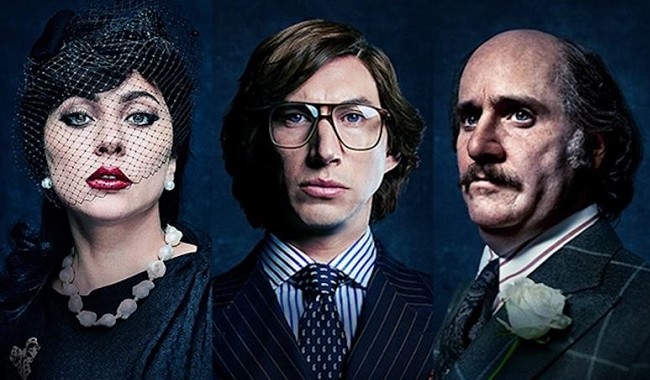 "It's time to take out the trash."
Three decades of glamour, greed, madness and murder unfold in Ridley Scott's epic true tale of the Italian fashion house as delivered by a starry ensemble cast that includes everyone from Lady Gaga to Al Pacino.
When Patrizia Reggiani, an outsider from humble beginnings, marries into the Gucci family, her unbridled ambition begins to unravel the family legacy and triggers a reckless spiral of betrayal, decadence, revenge -- and ultimately murder…
A wealth of new and established talent ensure an entertaining ride with Gaga, Pacino, Adam Driver and Jared Leto leading the way to likely upcoming awards season glory.
PETITE MAMAN (U)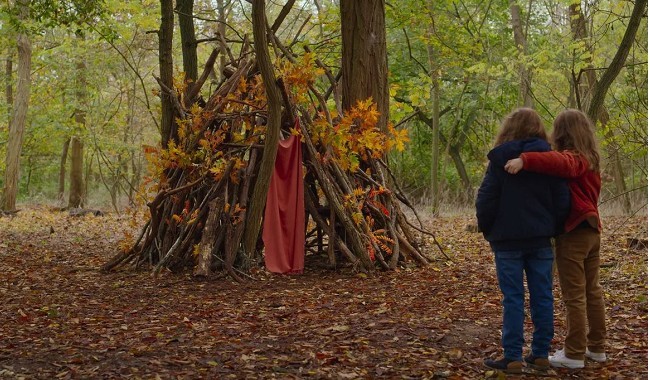 Writer-Director Céline Sciamma follows up her wonderful PORTRAIT OF A LADY ON FIRE with another portrait, but this time it is a gentle, richly emotional tale of childhood, friendship, family and bonding.
Nelly, an eight year old girl has joined her mother at her grandmother's house, which is being cleared out after the latter's passing. Wandering into the nearby woods in search of the treehouse her mother has talked of building as a child, Nelly encounters another little girl, Marion, who looks eerily similar to herself…
The subtle performances from the two young stars and the exquisite craft and acute insights of Céline Sciamma make this jewel of a magical realist fairytale a constant delight.
THE HAND OF GOD (15)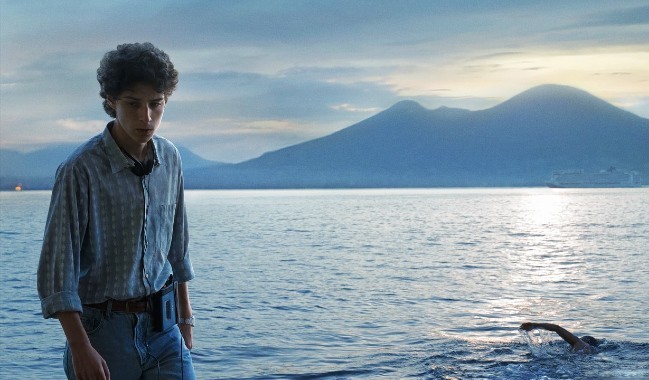 From the director of THE GREAT BEAUTY, Paolo Sorrentino, comes a multi-award winning tale of fate and family love and loss, vividly set in the tumultuous Naples of the 1980s.
Growing up isn't easy for young Fabietto. There's trouble brewing between his parents, his favourite aunt is unwell, he has the teenage hormonal-free-fall blues, and his post-school future is a giant question mark. Fate plays its part, joy and tragedy intertwine and with the arrival in the city of a legendary film director, Fabietto's future is set in motion...
HAND OF GOD is overflowing with humour, tenderness, beauty, and Sorrentino's unique signature brand of surrealism. Difficult not to call it a masterpiece.
This film is subtitled.
WEST SIDE STORY (2021) (12A)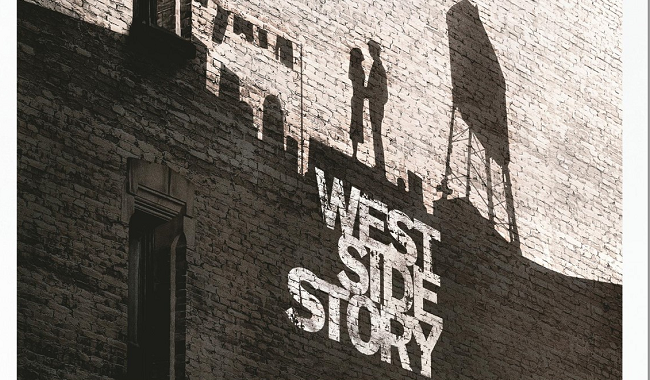 Inspired by the original 1957 musical, WEST SIDE STORY brings the classic romance 'Romeo and Juliet' to the harsh and gritty streets of Upper West Side, New York. In the midst of a tense gang rivalry between the Jets and the Sharks, Tony finds himself falling in love with his rival's sister, Maria. As the turf war between the two gangs grows more violent by the day, their love blossoms and threatens to rip apart the neighbourhood.
Steven Spielberg brings this epic musical to the big screen in spectacular cinematic fashion, including the timeless songs "Maria", "America", "Tonight", "I Feel Pretty", and the stunning "Somewhere", to delight all-ages audiences everywhere this Christmas