Downton Abbey (PG)
Intrigue, pageantry, romance, skulduggery, zingers from Maggie Smith – the big screen bow of Downton Abbey takes all the things you love about the TV show and rolls them out on a much grander scale.
The beloved upstairs-downstairs story continues in 1927, as the Crawleys and their intrepid staff prepare for the most important moment of their lives: a royal visit. Naturally the impending arrival of King George V and Queen Mary causes quite the stir in the community, and prompts a flurry of silver-polishing, meal-planning and spring-cleaning in the household to ensure everything is in ship-shape.
But with the Great Depression looming and fewer servants to run the estate, all hands on deck might not be enough. Faced with the exacting demands of the overbearing royal butler and his staff, Lady Mary (Michelle Dockery) reaches out to the now-retired butler Carson (Jim Carter) to help restore a little sense of Downton's former glory.
Once Upon a Time In Hollywood (18)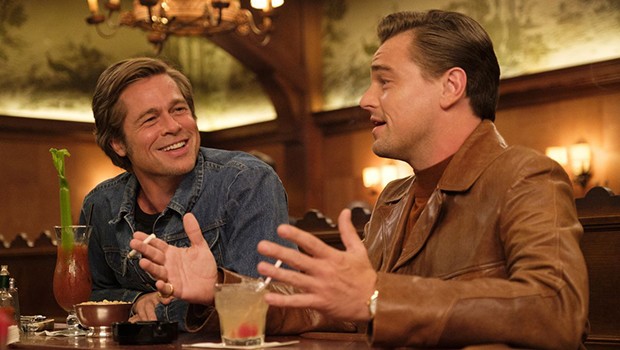 The ninth film from writer-director Quentin Tarantino is a sprawling fairy-tale tribute to the final moments of Hollywood's golden age. The year is 1969, and fading actor Rick Dalton (Leonardo DiCaprio) and his long-time stunt double Cliff Booth (Brad Pitt) are struggling to keep up with the changing times. When Rick's western TV show 'Bounty Law' is cancelled, the former teenage heartthrob sees his career and youth slipping away. The changing of the guard seems to have no effect on Cliff, but the same can't be said for his counterpart. This is until Rick notices he has a very famous new next-door neighbour: Sharon Tate (Margot Robbie). Charles Manson's cult of followers serves as a worrying backdrop for Once Upon A Time... In Hollywood – one that Los Angeles will never forget.
**Please note that the screening on Wednesday 14 August at 4.45pm will be followed by a free film discussion in the cafe with David Gritten.**