Dune (12A)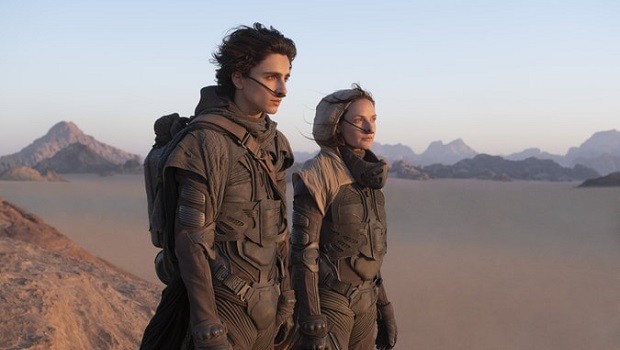 Oscar nominee Denis Villeneuve (Arrival, Blade Runner 2049) directs the big-screen adaptation of Frank Herbert's seminal bestseller of the same name.
A mythic and emotionally charged hero's journey, Dune tells the story of Paul Atreides, a brilliant and gifted young man born into a great destiny beyond his understanding, who must travel to the most dangerous planet in the universe to ensure the future of his family and his people. As malevolent forces explode into conflict over the planet's exclusive supply of the most precious resource in existence—a commodity capable of unlocking humanity's greatest potential—only those who can conquer their fear will survive.
★★★★★
"Denis Villeneuve's slow-burn space opera fuses the arthouse and the multiplex to create an epic of otherworldly brilliance" - The Guardian
★★★★★
"Science-fiction at its most majestic, unsettling and enveloping." - Daily Telegraph
Met Opera 2021-2022: Fire Shut Up in My Bones (12A)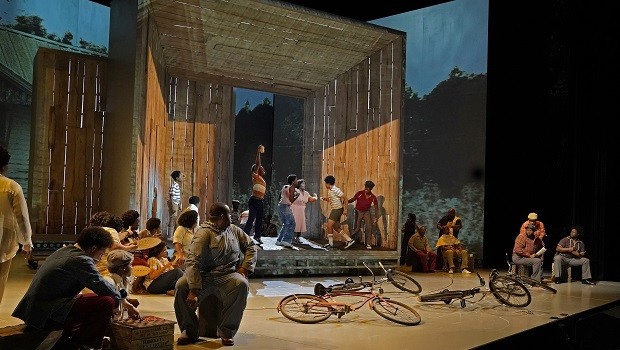 Met Music Director Yannick Nézet-Séguinconducts Grammy Award–winning jazz musician and composer Terence Blanchard's adaptation of Charles M. Blow's moving memoir. The first opera by a Black composerpresented on the Met stage and featuring a libretto by filmmaker Kasi Lemmons, the opera tells a poignant and profound story about a young man's journey to overcome a life of trauma and hardship. James Robinson and Camille A. Brown—two of the creators of the recent production ofthe Gershwins' Porgy and Bess—co-direct this new staging. Baritone Will Liverman, one of opera's most exciting young artists, stars as Charles, alongside sopranos Angel Blue as Destiny/Loneliness/Greta and Latonia Moore as Billie.
Book Tickets
Saturday 30 Oct 2021
17:30

(Not a live performance )
Met Opera Live: Ariadne auf Naxos (12A)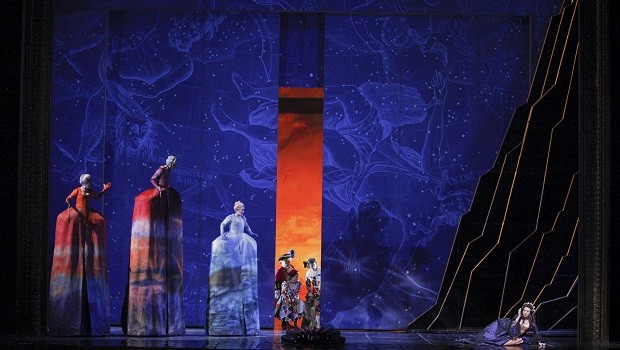 The exhilarating soprano Lise Davidsen makes her Live in HD debut in one of her signature roles, the mythological Greek heroine of Strauss's enchanting masterpiece. The outstanding cast also features mezzo-soprano Isabel Leonard as the Composer of the opera-within-an-opera around which the plot revolves, with soprano Brenda Rae as the spirited Zerbinetta and tenor Brandon Jovanovich as Ariadne's lover, the god Bacchus. Marek Janowski conducts.
Book Tickets
| | | |
| --- | --- | --- |
| Saturday 12 Mar 2022 | | 17:55 |
Met Opera Live: Cinderella (12A)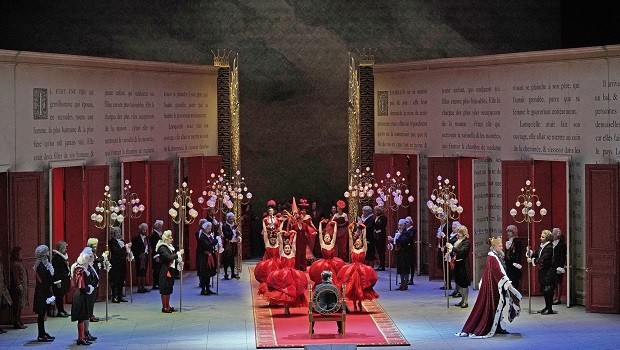 Laurent Pelly's storybook staging of Massenet's Cendrillonis presented with an all-new English translation in an abridged 90-minute adaptation, with mezzo-soprano Isabel Leonard as its rags-to-riches princess. Maestro Emmanuel Villaume leads a delightful cast, which includes mezzo-soprano Emily D'Angelo as Cinderella's Prince Charming, soprano Jessica Pratt as her Fairy Godmother, and mezzo-soprano Stephanie Blythe and bass-baritone Laurent Naouri as her feuding guardians.
Met Opera Live: Don Carlos (12A)
For the first time in company history, the Met presents the original five-act French version of Verdi's epic opera of doomed love among royalty, set against the backdrop of the Spanish Inquisition. Met Music Director Yannick Nézet-Séguin leads a starry cast,including tenor Matthew Polenzani in the title role, soprano Sonya Yoncheva as Élisabeth de Valois, and mezzo-soprano Elīna Garanča as Eboli. Bass Günther Groissböck and bass-baritone John Relyeaare Philippe II and the Grand Inquisitor, and baritone Étienne Dupuis rounds out the principal cast as Rodrigue. Verdi's masterpiece receives a monumental new staging by David McVicar that marks his 11th Met production, placing him among the most prolific and popular directors in recent Met memory.
Book Tickets
| | | |
| --- | --- | --- |
| Saturday 26 Mar 2022 | | 16:00 |
Met Opera Live: Eurydice (12A)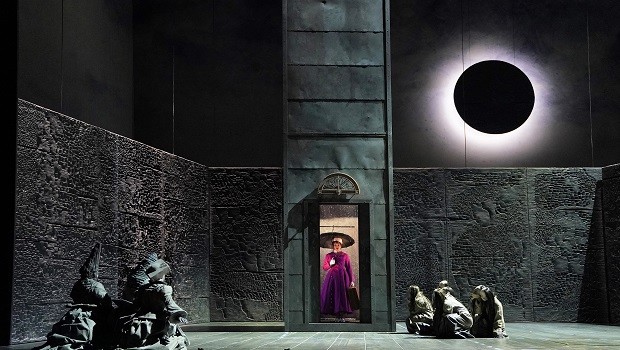 The ancient Greek myth of Orpheus, who attempts to harness the power of music to rescue his beloved Eurydice from the underworld, has inspired composers since opera's earliest days. Rising American composer Matthew Aucoin now carries that tradition into the 21st century with a captivating new take on the story. With a libretto by MacArthur "Genius Grant" recipient Sarah Ruhl, adapted from her acclaimed 2003 play, the opera reimagines the familiar tale from Eurydice's point of view. Met Music Director Yannick Nézet-Séguin takes the podium,leading Aucoin's evocative music and an immersive new staging by Mary Zimmerman. Soprano Erin Morley sings the title role, opposite baritone Joshua Hopkins as Orpheus and countertenor Jakub Józef Orliński as his otherworldly alterego.
Met Opera Live: Hamlet (12A)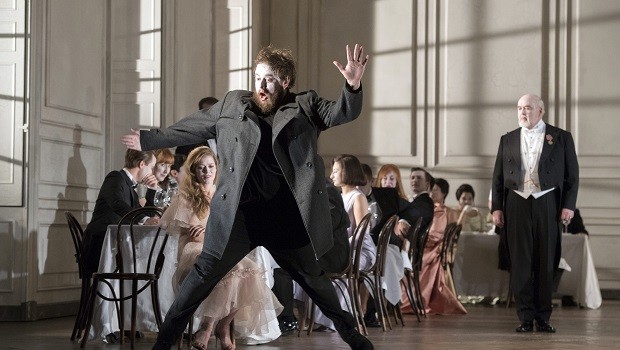 When Australian composer Brett Dean's Hamlet had its world premiere at the Glyndebourne Festival in 2017, The Guardian declared, "New opera doesn't often get to sound this good ... Shakespeare offers a gauntlet to composers that shouldn't always be picked up, but Dean's Hamlet rises to the challenge." This riveting contemporary masterpiece now appears live in cinemas, with Neil Armfield, who directed the work's premiere, bringing his acclaimed staging to the Met. Many of the original cast members have followed, including tenor Allan Clayton in the title role. Nicholas Carter makes his Met debut conducting a remarkable ensemble, which also features soprano Brenda Rae as Ophelia, mezzo-soprano Sarah Connolly as Gertrude, baritone Rod Gilfry as Claudius, and legendary bass John Tomlinson as the ghost of Hamlet's father.
Met Opera Live: Lucia di Lammermoor (12A)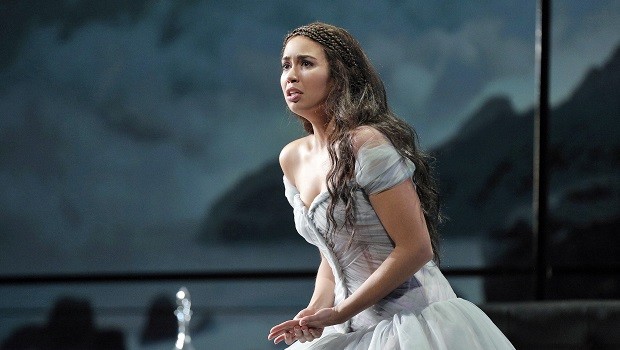 Soprano Nadine Sierratakes on one of the repertory's most formidable and storied roles, the haunted heroine of Donizetti's Lucia di Lammermoor, in an electrifying new staging by Australian theater and film director Simon Stone, conducted by Riccardo Frizza. Tenor Javier Camarena adds to the bel canto fireworks as Lucia's beloved, Edgardo, with baritone Artur Ruciński as her overbearing brother, Enrico, and bass Matthew Rose as her tutor, Raimondo.
Book Tickets
| | | |
| --- | --- | --- |
| Saturday 21 May 2022 | | 17:55 |
Met Opera Live: Rigoletto (12A)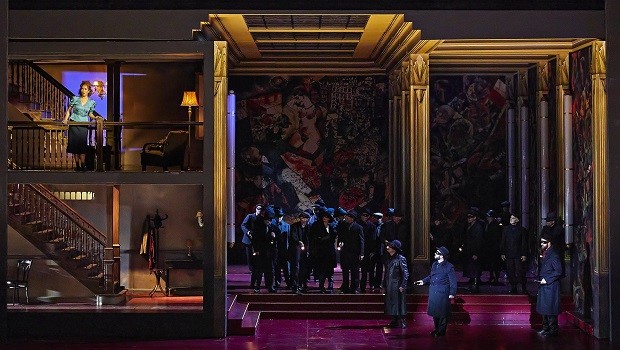 Tony Award–winning director Bartlett Shercreates a bold new take on Verdi's timeless tragedy, resetting the opera's action in 1920s Europe, with Art Deco sets by Michael Yearganand elegant costumes by Catherine Zuber. Baritone Quinn Kelsey, a commanding artist at the height of his powers, brings his searing portrayal of the title role to the Met for the first time, starring alongside soprano Rosa Feola as Gilda and tenor Piotr Beczała as the Duke of Mantua, with leading maestro Daniele Rustioni on the podium.
Book Tickets
| | | |
| --- | --- | --- |
| Saturday 29 Jan 2022 | | 17:55 |
Met Opera Live: Turandot (12A)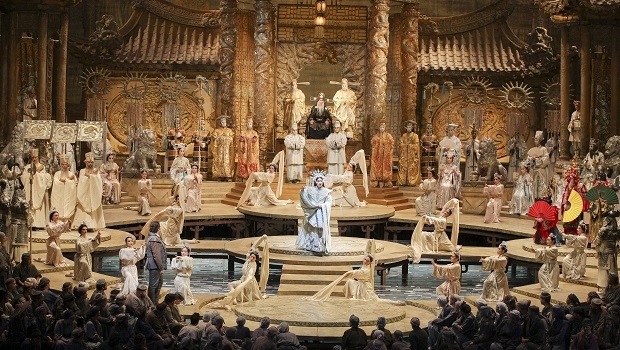 Superstar soprano Anna Netrebko makes her long-awaited Met role debut as Puccini'sicy princess. TenorYonghoon Lee is the bold prince determined to win Turandot's love, alongside soprano Ermonela Jaho as the devoted servant Liù and legendary bass Ferruccio Furlanetto as the blind king Timur. Marco Armiliato conducts Puccini's stirring opera, which takes the stage in the company's dazzling, ever-popular production by Franco Zeffirelli.
Tales of the Night (PG)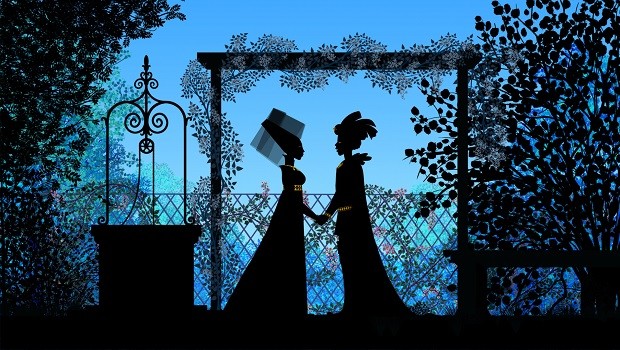 Every night, a girl, a boy and an elderly technician meet in a little cinema that seems abandoned, but it is in fact full of wonders. The three friends' research, draw, invent, dress up and act out stories in a magical night where anything is possible. From enchanted forests to cities of gold, there is a tale for everyone and a visual delight for all.
Please note: an adult must be accompanied by a child to attend any of our Kids' Club screenings.
Book Tickets
| | | |
| --- | --- | --- |
| Saturday 30 Oct 2021 | | 12:00 |
The Addams Family 2 (PG)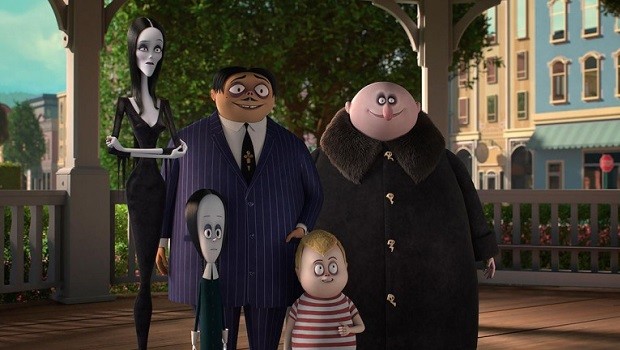 It's a family reunion: the hair-raising relatives of the Addams Family are back, and Morticia and Gomez Addams are horrified - and not in a good way - about their beloved children growing up fast. In an attempt to bring them closer, they cram Wednesday, Pugsley, and the rest of their ghoulish gang into a haunted camper van for a final family road trip, guaranteed to bring plenty of kooky, spooky delights.
The French Dispatch (15)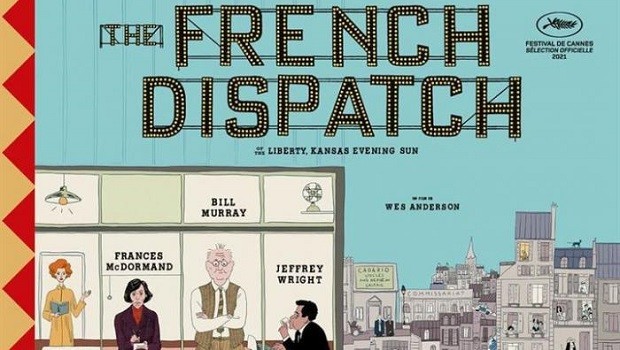 A star-studded anthology from the colourfully coordinated mind of Wes Anderson, this is a love letter to journalists set in an outpost of an American newspaper in a fictional twentieth century French city that brings to life a collection of stories published in "The French Dispatch Magazine".
The film features a star-studded ensemble cast including, Benicio del Toro, Adrien Brody, Tilda Swinton, Léa Seydoux, Frances McDormand, Timothée Chalamet, Lyna Khoudri, Jeffrey Wright, Mathieu Amalric, Stephen Park, Bill Murray and Owen Wilson.
★★★★
"Amazing visuals, lots of laughs and an A-list cast – including Bill Murray – make Anderson's tribute to the New Yorker a real treat" - Peter Bradshaw, Guardian
★★★★★
"Anderson's extraordinary 10th feature ... is the cinematic equivalent of a brakeless freewheel through a teeming bazaar..." - Robbie Collin, Daily Telegraph