Elle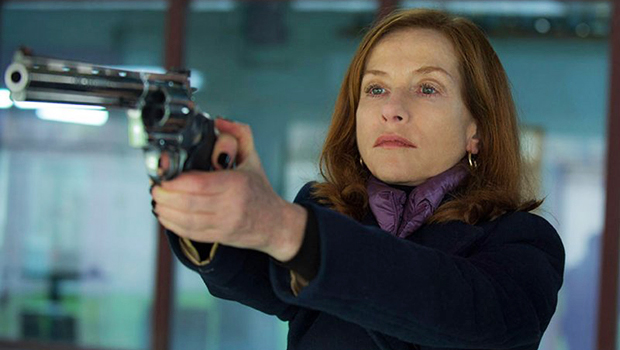 Opens Fri Mar 10 2017
Coming Soon
Share This Page
Info
130 minutes
Director: Paul Verhoeven
Cast: Isabelle Huppert, Laurent Lafitte, Anne Consigny
France/Germany/Belgium (2016)
This film is subtitled
Synopsis
Winner of the
Golden Globe
for Best Foreign-Language film,
Elle
is a modern-day psychological crime thriller about the head of a successful video game company, who brings the same ruthless attitude to her love life as to business. When she is attacked in her home by an unknown assailant, she resolutely tracks the man down and they are both drawn into a curious and thrilling game - a game that may, at any moment, spiral out of control.
Featuring a
Golden Globe
award winning performance from
Isabelle Huppert
,
Elle
is an electrifying and provocative comeback from controversial director
Paul Verhoeven
(Black Book).
"Uproarious, galvanic and guaranteed to spark debate...Isabelle Huppert delivers a standout performance." - The Guardian