Dumbo (HOH)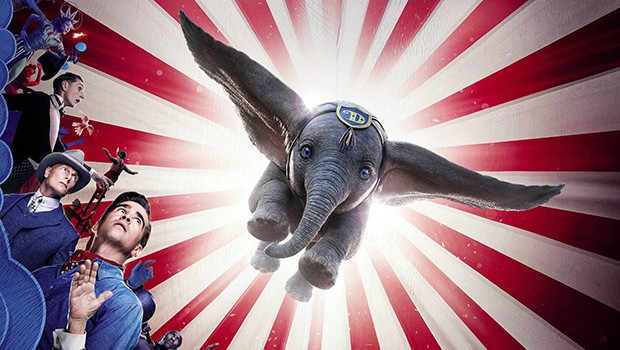 Book Tickets
Click a time to book tickets
11:00

All adults must be accompanied by a child to attend

Share This Page

Info

Please be aware that there are no trailers before the performance.

112 minutes
Director: Tim Burton
Cast: Eva Green, Michael Keaton, Colin Farrell, Danny DeVito
USA (2019)
This film is subtitled

Synopsis

A beloved tale soars to new heights in a dazzling live-action reimagining of the classic 1941 animation Dumbo, directed by the visionary Tim Burton.




Eccentric circus owner Max Medici (DeVito) enlists former star Holt Farrier (Farrell) and his children to care for Dumbo, a baby elephant whose giant ears have made him the laughing stock of an already struggling troupe. When they discover these floppy ears allow Dumbo to fly, the peculiar pachyderm soars into the limelight and saves the circus. But his wondrous talents also catch the eye of suave impresario V. A. Vandevere (Keaton), whose larger-than-life attraction, Dreamland, hides some dark secrets...