Cinememories: The Wizard of Oz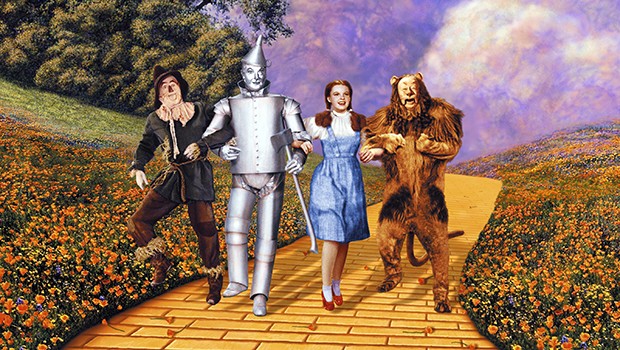 Book Tickets
Click a time to book tickets
12:00

This is a Dementia Friendly screening.

Share This Page

Info

Please be aware that there are no trailers before the performance.

132 minutes
Director: Victor Fleming, George Cukor, Mervyn LeRoy, Norman Taurog, King Vidor
Cast: Judy Garland, Frank Morgan, Ray Bolger
USA (1939)

Synopsis

When a tornado rips through Kansas, Dorothy (Judy Garland) and her dog, Toto, are whisked away in their house to the magical land of Oz. They follow the Yellow Brick Road toward the Emerald City to meet the Wizard, and en route they meet a Scarecrow (Ray Bolger) that needs a brain, a Tin Man (Jack Haley) missing a heart, and a Cowardly Lion (Bert Lahr) who wants courage. The wizard asks the group to bring him the broom of the Wicked Witch of the West (Margaret Hamilton) to earn his help.