Tulip Fever + Q&A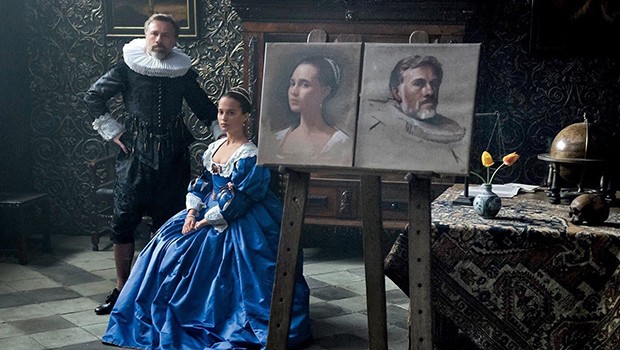 Book Tickets
Click a time to book tickets
Info

135 minutes
Director: Justin Chadwick
Cast: Alicia Vikander, Christoph Waltz, Dane DeHaan and Judi Dench
UK/USA (2017)

Synopsis

We're delighted to welcome author Deborah Moggach for a Q&A after the screening.




Based on the novel by Deborah Moggach (author of These Foolish Things, which was made into the film The Best Exotic Marigold Hotel), and written for the screen by Moggach and Tom Stoppard, Tulip Fever is a lavish period drama set in the 'Golden Age' of seventeenth-century Amsterdam with rapturous costumes and all the beauty of a Vermeer painting.




A young orphan girl named Sophia (Vikander) finds herself betrothed against her will to the demanding merchant Cornelis Sandvoort (Christoph Waltz), who's focused only on her producing a male heir. But when Cornelis calls upon the artistic eye of a struggling young portraitist named Jan Van Loos (DeHaan) to paint his dear wife, a red-hot affair begins to unfold.




With the help of the Sandvoorts' colourful maid, Maria (Holliday Grainger), and her fishmonger lover, William (O'Connell), Sophia and Jan risk everything in the hope of making a fortune on the soaring tulip market and escaping to the New World.




Film running time 105 mins.