Making Images: Art into Industry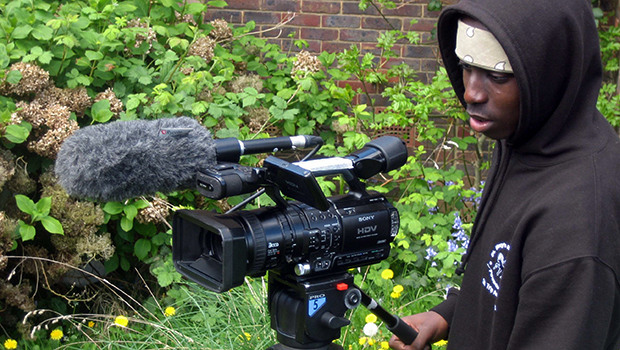 Are you 16 - 19 and interested in film?
We are launching a new project called Making Images: Art into Industry designed to introduce you to all aspects of the film industry, including production, distribution, exhibition, and audience development, giving you access to industry professionals from each of those sectors.
The project is aimed at young people in Barnet, Westminster, Camden, Brent and Harrow and will run for a period of 9 months starting in April 2018. The course is fully funded and there will be no cost for students.
The Phoenix Cinema is a charitable trust and we are keen to offer positions to students who would not or have not had opportunities to learn about filmmaking.
The course will include:
● Sessions with experienced tutors who will help develop your critical thinking about film and media and influence your own creative choices over the course of the project.
● Access throughout the course to a professional filmmaker for advice on the creation of your own project.
● Workshops with film industry professionals covering all areas of film production and exhibition, including funding, marketing, PR and distribution.
● Expert advice from the Phoenix in its capacity as a professional exhibitor. Throughout the project, the Phoenix will offer guidance on running screenings and events.
● An exclusive opportunity to curate a screening at the Phoenix, including programming sessions, film choice, sourcing materials and rights, marketing and hosting the event.
If you'd like to get involve please email education@phoenixcinema.co.uk or call 020 3074 1967.