Subtitled

These screenings are open to everyone but are subtitled for those who are hard of hearing. No other changes are made to the screening. Where possible we aim to screen at least one subtitled performance of our main feature where a subtitled version of the film has been made available to us.
Our 'Bringing up Baby' screenings for carers of infants under 12 months are also subtitled where possible, so there's no need to miss out if you have a new arrival!
Performances marked in Blue are subtitled with English subtitles
20171020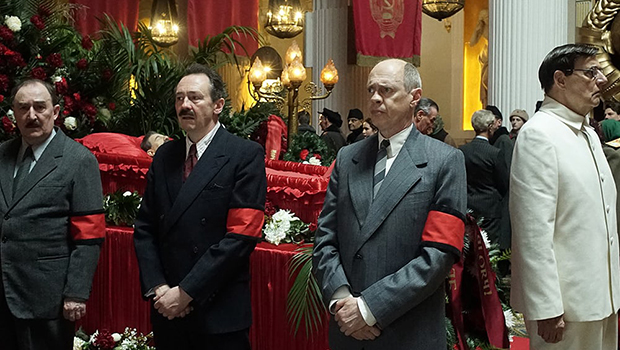 The internal political landscape of 1950s Soviet Russia takes on darkly comic form in a new film by Emmy award-winning and Oscar-nominated writer/director Armando Iannucci ( The Thick of It, In the ...
Book Tickets
Click a time to book tickets