In the Fade (18)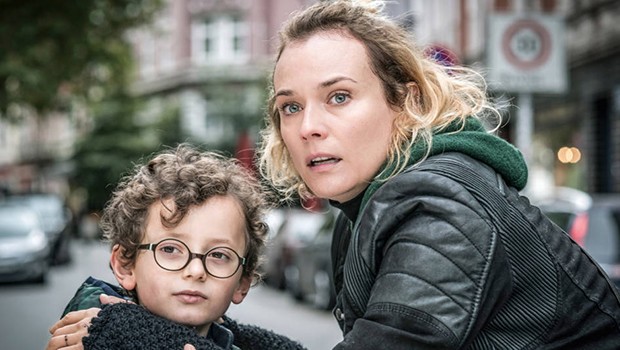 Diane Kruger gives an astonishing, Cannes Best Actress award-winning performance in this riveting thriller by Turkish director Fatih Akin (Head-On, The Edge of Heaven), which screened in Competition at the Festival and subsequently collected the Golden Globe for Best Foreign Language Film.
A loving, if unconventional wife and mother, Katja's (Kruger) life falls apart when her Kurdish husband Nuri (Numan Acar) and their young son Rocco (Rafael Santana) are killed in a bombing in their home city of Hamburg. Struggling to cope with shock and the weight of her tremendous grief, she becomes obsessed with finding the perpetrators and understanding the reasons behind the seemingly senseless killing. Danilo (Denis Moschitto), a lawyer and Nuri's best friend, represents Katja against the suspects – who hail from the xenophobic hard right – in a trial that pushes her to a moral crisis in her desperation for both justice and revenge.
A politically charged tale of grief and violence in modern Germany, Akin's film dwells on both the pleasures of multiculturalism and the horror it causes on the far right; asking questions about how liberal societies should deal with home-grown extremists, as well as how their victims can fight back. A courtroom drama as well as a thriller, it's anchored by Kruger's brilliantly compelling turn as the hard-drinking, drug-using Katja, for whom the trial is a search for meaning in a newly nonsensical world.
"Diane Kruger delivers a career-high performance as the courageous, emotional and unforgiving survivor Katja."
Hollywood Reporter
Ocean's 8 (12A)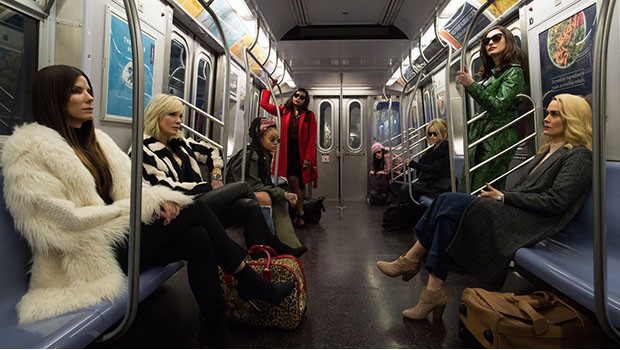 Five years, eight months, 12 days and counting -- that's how long Debbie Ocean has been devising the biggest heist of her life. She knows what it's going to take -- a team of the best people in the field, starting with her partner-in-crime Lou Miller. Together, they recruit a crew of specialists, including jeweler Amita, street con Constance, suburban mom Tammy, hacker Nine Ball, and fashion designer Rose. Their target -- a necklace that's worth more than $150 million.
The Happy Prince (15)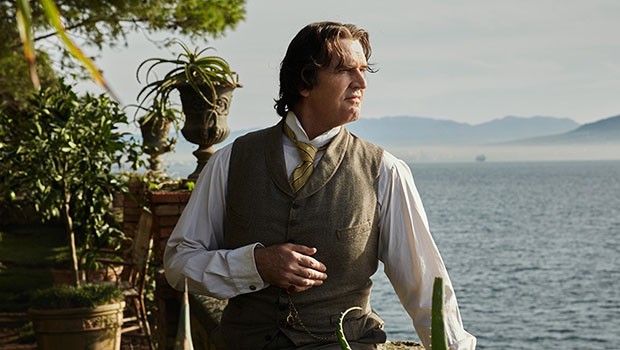 Rupert Everett wrote, directs and stars in this superior biopic about the last days of Oscar Wilde.
Once one of the most famous authors in England, the great man of letters is now living in a kind of exile in Naples and Paris after being released from prison following a conviction for "gross indecency"; the result of his very public affair with Lord Alfred "Bosie" Douglas (Colin Morgan).
Lying on his death bed, Wilde's eventful life comes flooding back via expertly interspersed flashbacks, featuring his glory days as the toast of the literary establishment and the beginning of his downfall – cast out by his humiliated ex-wife Constance (Emily Watson), though still supported by loyal allies Robbie Ross (Edwin Thomas) and Reggie Turner (Colin Firth). Now, viewing his situation with humour and an ironic detachment, he must nevertheless draw on his internal reserves to face the end of his life – and the wreckage of his public self – with courage.
'Rupert Everett is magnificent ... a deeply felt, tremendously acted tribute to courage.' -
★★★★the Guardian