Today
April, 2019
May, 2019

| | | | | | | |
| --- | --- | --- | --- | --- | --- | --- |
| M | T | W | T | F | S | S |
| 1 | 2 | 3 | 4 | 5 | 6 | 7 |
| 8 | 9 | 10 | 11 | 12 | 13 | 14 |
| 15 | 16 | 17 | 18 | 19 | 20 | 21 |
| 22 | 23 | 24 | 25 | 26 | 27 | 28 |
| 29 | 30 | 1 | 2 | 3 | 4 | 5 |
| 6 | 7 | 8 | 9 | 10 | 11 | 12 |

Next Month >
---
Bel Canto (15)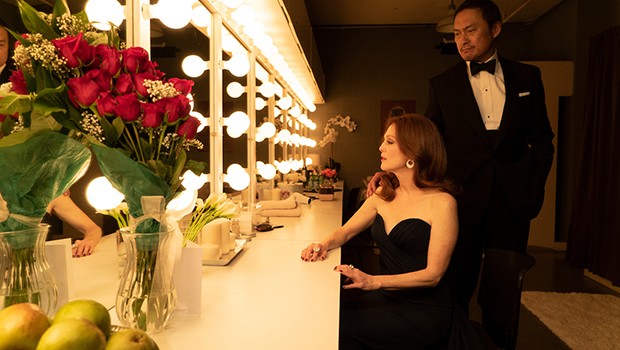 Based on Ann Patchett's best-selling novel, Bel Canto is a dramatic love story that follows a famous soprano (Julianne Moore) who travels to South America to give a private concert at a party for a wealthy Japanese industrialist (Ken Watanabe). Just as the glittering gathering of diplomats and politicians convenes, the mansion is taken over by a guerrilla rebel group demanding the release of their imprisoned comrades. Threats are made, lives are lost, a tense negotiation begins, and a long standoff ensues.
While they are confined to the house, the hostages and their captors, who speak different languages, are forced to find ways to communicate. Music, especially the beautiful arias performed by Moore's character, sparks a shared sense of camaraderie and even love, uniting the disparate housemates as they form unexpected bonds, overcome their differences, and discover their shared humanity.
Red Joan (12A)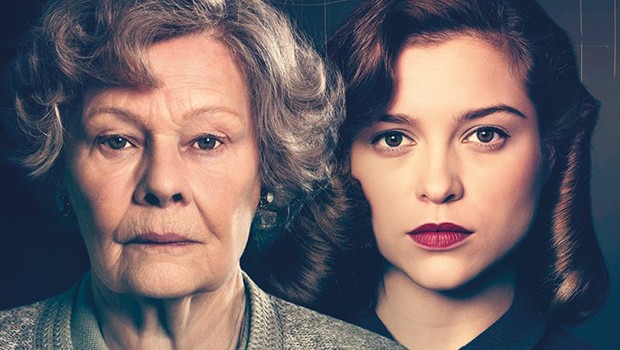 Phoenix patron Judi Dench stars in Trevor Nunn's drama inspired by the extraordinary true story of the KGB's longest-serving British agent.
Joan Stanley's tranquil retirement in rural England is shattered when she is arrested by MI5. Why? She's been hiding an incredible past: she's one of the most influential spies in living history.
Rewind to Cambridge University in the 1930s, and the young Joan (Sophie Cookson), a demure physics student, falls intensely in love with a Russian saboteur, Leo. Through him, she begins to see that the world is on a knife-edge and perhaps must be saved from itself in the race to military supremacy.
Years later, while working at a top-secret nuclear research facility, Joan is confronted with the impossible. Would you betray your country and your loved ones, if it meant saving them? What price would you pay for peace? Red Joan is the taut and emotional retelling of one woman's sacrifice due to incredible circumstances.