Today
April, 2017
May, 2017

| | | | | | | |
| --- | --- | --- | --- | --- | --- | --- |
| M | T | W | T | F | S | S |
| 27 | 28 | 29 | 30 | 31 | 1 | 2 |
| 3 | 4 | 5 | 6 | 7 | 8 | 9 |
| 10 | 11 | 12 | 13 | 14 | 15 | 16 |
| 17 | 18 | 19 | 20 | 21 | 22 | 23 |
| 24 | 25 | 26 | 27 | 28 | 29 | 30 |
| 1 | 2 | 3 | 4 | 5 | 6 | 7 |

Next Month >
---
The Zookeeper's Wife (12A)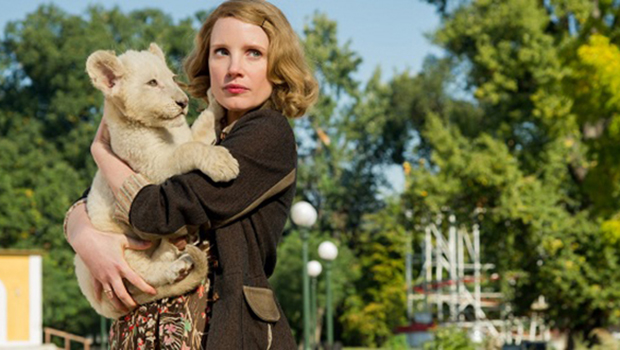 Adapted from the best-selling book by Diane Ackerman, The Zookeepers Wife is the real-life story of one working wife and mother who became a hero to hundreds during World War II.
In 1939 Poland, Antonina Zabinska and her husband, Dr. Jan Zabinski, have the Warsaw Zoo flourishing under his stewardship and her care. When their country is invaded by the Germans, Jan and Antonina are stunned - and forced to report to the Reich's newly appointed chief zoologist, Lutz Heck. To fight back on their own terms, Antonina and Jan covertly begin working with the Resistance - and put into action plans to save lives out of what has become the Warsaw Ghetto, with Antonina putting herself and even her children at great risk.
Their Finest (12A)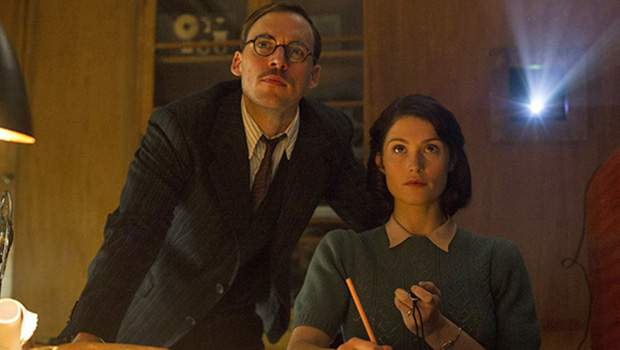 With London emptied of men now fighting at the Front, Catrin Cole lands herself a job writing copy for propaganda films. Her natural flair quickly gets her noticed by movie producer Buckley. With the country's morale at stake, Catrin, Buckley and a colourful crew work furiously to make a film that will warm the hearts of the nation. As bombs are dropping all around them, Catrin discovers there is as much drama, comedy and passion behind the camera as there is onscreen.
From the director of An Education, Their Finest is a film that celebrates old-fashioned screen storytelling with infectious fondness.